Modern Art 1.4 Billion Years in the Making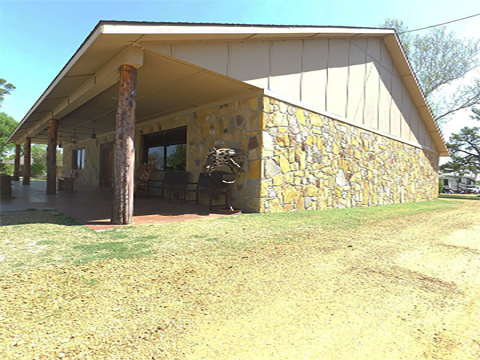 Commercial landscapers, landscape suppliers, and DIYs choose Blessing Gravel Company for our precision-processed decomposed granite (DG), wide color selection, granite stone, landscaping rocks and decorative boulders. Our granite aggregates are environmentally superior by nature, and offer exceptional versatility in their use.
What do we mean by precision-processed?
Unlike other DG providers, Blessing Gravel is the only company of its kind in Oklahoma to process decomposed granite beyond industry standards. This means no junk rock or inferior materials in your order. Ever. When you buy landscaping rocks from Blessing, you can expect the finest, purist natural ground cover available anywhere, ensuring the landscapes or xeriscapes you design offer prehistoric beauty for modern outdoor appeal.
Learn more Xeriscaping, and why decomposed granite is both Environmentally Superior and Exceptionally Versatile for every landscaping project.
Blessing Gravel makes it easy for commercial landscapers and landscape suppliers to Carry Our Decomposed Granite in every color, all year round. We also provide Transportation services to ensure your orders are delivered safely and on schedule.
Prices subject to change without notice. Stone is a product of nature. Variations do and will occur.