The Most Diversified Granite Aggregates Straight from the Source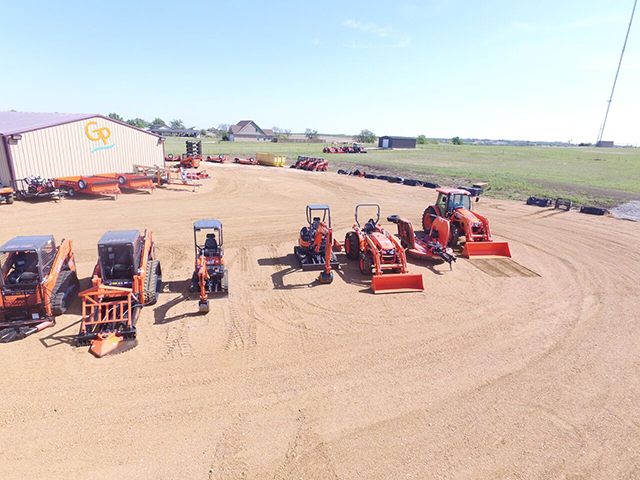 Blessing Gravel Company is a family-owned business that is truly blessed to operate one of the most diverse granite quarries in Oklahoma—our own.
Based in Tishomingo, in the heart of the granite quadrangle, Blessing Gravel distinguishes itself by providing precision-processed decomposed granite (DG), decorative stone and boulders, and other aggregates used in numerous industries. We also offer transportation services to deliver our products affordably and on schedule.
Since 2006, Blessing Gravel has become the region's preferred choice for high-quality granite by:
Offering decomposed granite in an array of colors.
Refining our DG in the processing phase to eliminate all "junk" rock and inferior materials.
Using specialized equipment to ensure purity, consistency and exact DG sizing.
Providing decorative granite stone and boulders
Producing DG, road rock, and other aggregates for ultimate longevity and durability.
Becoming the professional supplier's choice for DG and decorative granite aggregates
Most importantly, Blessing Gravel demonstrates its personal priorities by the way we do business. We are recognized for providing not only exceptional products, but service excellence and helpful advice. We believe in faith, family, and conducting business professionally and honorably.
If Blessing Gravel Company sounds like the source you've been looking to partner with, we encourage you to CONTACT US, GET A QUOTE, or simply give us a call at 480.371.0400.
Welcome to the Blessing Gravel family. We look forward to working with you.
A Natural Resource Older Than the Stone Age
Blessing Gravel's quarry lies in the heart of south-central Oklahoma, where a natural confluence of rivers, mountains, wind, time, and magma have created a geological wonder.
Here, prehistoric granite is an abundant resource borne of the mid-Pre-Cambrian era, dating back some 1.4 billion years. The granite harvested from the Blessing Quarry is a hard, coarse-grained, igneous rock primarily composed of feldspar, quartz, mica crystals and other minerals that give it a distinct sparkle—and make it environmentally ideal for numerous applications. The extraordinary veins and faults within the Blessing Quarry produce granite in hues of gold, rose, variations of pink, and steel blue, along with decorative stones and boulders.